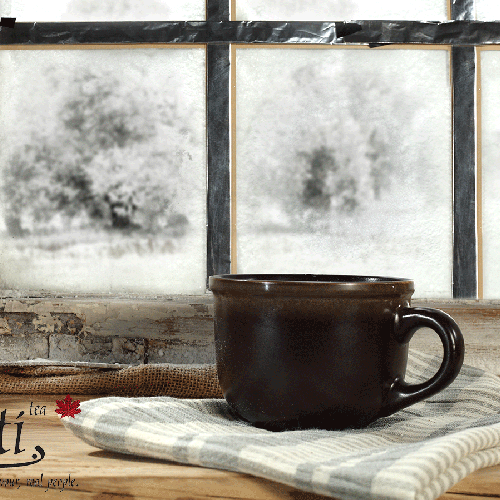 With the change in seasons, a lot of us are beginning to think about cooler weather and getting prepared for that. It's instinctual and for a good reason. We want to prepare ourselves physically and mentally as well as ensuring we have the necessary products to survive. These days survival is less of an issue during colder months, but it is always important to make sure you're well prepared. That's how we enjoy a happy and healthy winter!
Shanti Tea offers a wide range of teas, herbs, and spices that are great for cooler weather. Learn more so you can stock up and be ready for anything.
Warming herbs:
Cinnamon

What it does: This sweet and spicy ingredient helps to stimulate circulation. It also helps to maintain healthy blood-glucose levels and aid in digestion while providing a great source of antioxidants.
How to use it: Use cinnamon in all sorts of recipes. Add to oatmeal, smoothies, curries, salads, sauces, the list goes on! If you want to enjoy the benefits in a tea try adding a cinnamon stick to your favourite tea. It's tasty just with black tea as well. Most chai blends also contain cinnamon, like Cinnamon Chai or Shanti Chai.

Ginger

What it does: A spicy root that can be added to sweet and savoury dishes. It helps stimulate circulation. One study also found that a component of ginger helps to increase adrenaline secretion. This root is also well known for it's digestive properties and prevention of nausea. Plus it is used for the treatment of coughs, colds and bronchitis.
How to use it: Use in baking sweet treats (gingerbread for starters), mix into soups, curries, sauces and more. Ginger can be pickled and used as a garnish – for foods besides sushi too! Of course, ginger can also be used in a beverage. Make ginger syrup by boiling ginger in water with honey or another sweetener until it thickens and add to cocktails or warm milk. Or just make into tea by adding to hot water, perhaps with a bit of lemon and a dash of cinnamon. We love a nice gingery chai (can you tell we love chai?). Also availble in our Ginger Sencha (green tea with ginger root) and Lemon Ginger Tulsi (an awesome blend for cooler weather, tulsi is a wonder herb, great for a variety of concerns - including immunity boosting).

Cardamom

What it does: Part of the same family as ginger and turmeric (side note, try ginger/turmeric tea!) It helps to warm you up because of the stimulation to blood circulation and it is excellent for respiratory issues. Did you know that cardamom is great for asthma?
How to use it: Add one or two pods to rice for a nice flavour, mix into curries, grind into a powder and add to baked goods. It also can be used in teas, it is one of the most commonly used ingredients in a traditional masala chai.

Black Pepper

What it does: Black pepper improves circulation which helps warm you up! It provides a hint of spice. It's also full of antioxidants and offers anticeptic properties. It is recognized as a carminative, which makes it a good digestion aid.
How to use it: Add black pepper to anything! It's great to top off a salad, sauces, savoury meals, you name it! It's great when added to chai blends, but be careful! Pepper can really overwhelm your cuppa if left in too long or too much is added. A little goes a long way.

Garlic

What it does: Helps blood circulation and keeps blood cells from clumping together. It also helps kill parasites, it can improve heart health and cholesterol levels. It may also improve your iron metabolism.
How to use it: Use garlic in all sorts of savoury dishes. Add to sauces, curries, soups, pasta, salad dressing and more. This ingredient we don't recommend in a tea though!
Get creative! Many spices will help warm you up this time of year. If it's spicy then it's likely going to work. You may already use these regularly. If you don't feel the warming effects, try combining a few of the above ingredients or just use more. There's a reason chai is so popular this time of year! It combines a lot of warming herbs which are also great for fighting off colds. Enjoy!