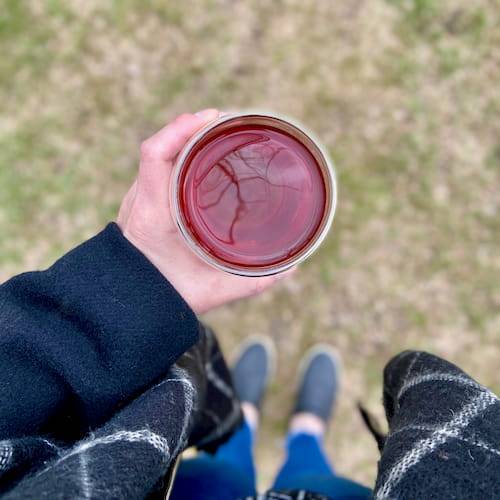 Cooler weather calls for hot tea cocktails – the ones that warm your cheeks up, sip by sip. Perfect after dinner, or while cozied up by the fire, tea puts a fun twist on the classic slow sipper.
One of our favourite hot tea cocktails is Blueberry Tea. It's super simple to make and famously, contains no actual blueberries or blueberry-flavoured tea. The cocktail gets its name from the wonderfully fruity taste of sweet almond and orange flavoured liqueurs with Earl Grey tea which, when combined, is reminiscent of blueberries.
Ready to add Blueberry Tea to your hot toddy lineup?
Recipe (makes one 6 oz cocktail)
Combine all ingredients in a brandy snifter, a double-walled tea glass or your favourite mug. Stir, sip and savour!
Variations
Get creative! Swap the Earl Grey with one of these other teas for a different spin on Blueberry Tea:
Orange Black: More orange, less bergamot. The orange aromas in the tea will further complement the Grand Marnier.
Kashmiri Chai: A rich, sweet chai with almonds. Traditional chai flavours of cardamom and cinnamon will add spice while the almonds add sweetness that will play up the flavours of the Amaretto.
Citrus Punch: A dark oolong with orange peel for a smoky take on Blueberry Tea!