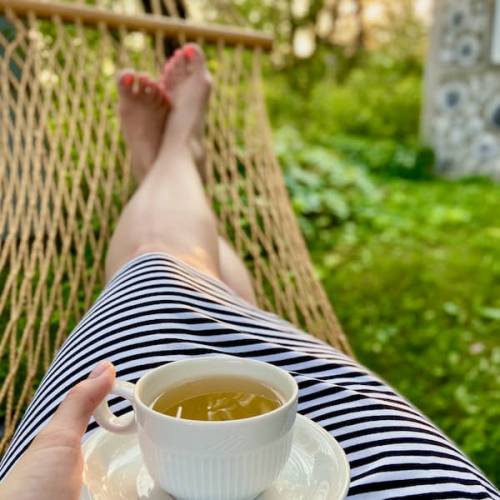 As summer winds down, many of us are preparing for back-to-school amidst a rapidly evolving pandemic. The usual excitement is overshadowed by uncertainty and anxiety due to COVID-19 and many families are facing complex decisions.
Adaptogens and calming herbal teas can help you cope with increased stress. Adaptogens offer the added bonus of immune-boosting properties. Here's a quick guide to this year's back-to-school essentials:
Immunity-boosting adaptogens
Our immune systems are linked to our stress levels. Adaptogens help your body adapt to occasional stress, so if you are looking to boost your immune system, this is your first step.
Explore our selection of adaptogens:
Calming teas
When choosing a calming tea, opt for a caffeine-free herbal blend, also known as a tisane. Caffeine can exacerbate your anxiety and prevent you from relaxing. Choose blends with calming and/or uplifting herbs and flowers such as chamomile, lavender, tulsi, valerian and passionflower. The following blends are soothing and can help calm the mind to encourage relaxation and restful sleep.
Kamila's Chamomile Dream: A simple but soothing blend of chamomile, lavender and cinnamon
Sweet Dreams: An aromatic blend of valerian root, chamomile, lemon balm, lavender and passionflower to help you unwind and fall peacefully asleep
Serenitea: A calming and fragrant blend of passionflower, skullcap, lemon balm, oatstraw, elderberries and rose petals
Tulsi India Chai: An aromatic and lightly spicy blend of tulsi and chai spices such as ginger and cardamom
Lemon Ginger Tulsi: A warming blend of tulsi, lemongrass and ginger
Ginger Mint Comfort: A delicious herbal blend of chamomile, peppermint and spices to help you unwind after a long day
Try a mix of different adaptogens and calming teas to maximize your body's ability to adapt during this stressful time. Do you have a go-to combo? Let us know in the comments!