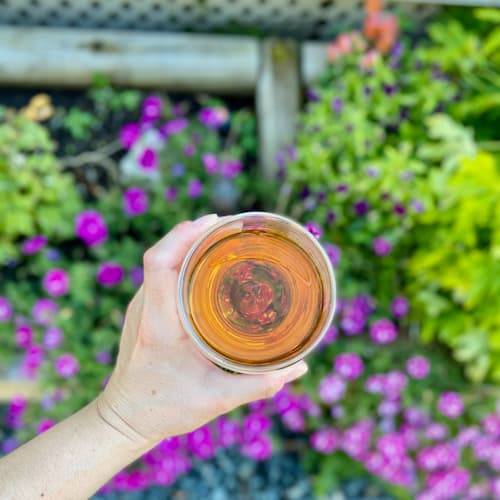 Spring is in the air! For those of us in colder climates, that means emerging from our winter caves, cautiously dusting off our lighter jackets and finally seeing the sun. It also means spring cleaning and a desire to refresh, revitalize and renew.
But what does it mean for your tea collection? For us, it means switching to lighter, fruitier teas and teas we can enjoy hot or iced, rain or shine.
Whether you're cleaning your closet or planting a garden, here are our top six teas for spring!
Raspberry Garden – A refreshingly fragrant blend of white tea, rosehips and rosemary leaves with early spring petals – just like a fresh spring garden. This beautiful tea is delicious hot or iced. Enjoy it while getting your garden ready for the season!
Pink Grapefruit – A mix of white tea, hibiscus, rosehips, orange peel and chrysanthemum with juicy citrus aromas, this tea is so vibrant. It's also delicious as an iced tea, making it perfect for temperamental spring weather (or a tea cocktail!).
Strawberry Fields – Green tea with hibiscus, rosehips and the flavour of freshly picked summer strawberries. Enjoy it hot or iced, while setting up your patio for the season.
Refresh – A caffeine-free minty blend that we've lightly sweetened with Stevia. The best part? It's both warming and cooling, so it's a go-to blend for spring!
Revive – The name says it all! An energizing and reviving blend of yerba mate and guayusa combined with refreshing peppermint, sweet licorice root, turmeric, orange peel and lemongrass. Enjoy this tea when you need a fresh burst of energy.
Shanti Chai – Like it or not, spring can mean a lot of rain. For us, there is nothing cozier than enjoying a hot cup of chai on a chilly rainy day, and nothing beats Shanti Chai, our signature chai. It's fragrant, rich, spicy and so comforting.
We hope you discover a new favourite blend this spring!