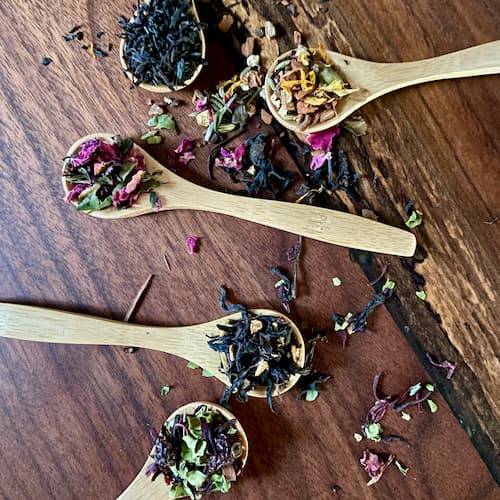 To help you celebrate Hot Tea Month by discovering some new and exciting teas, we asked our Tea Sommelier, Alicja, for her top five picks from the Shanti collection. From delicate and floral to dark and moody, explore Alicja's curated list below, and find out what makes each of these teas a must-try.
Did you know January is Hot Tea Month? It's a month to celebrate all things tea, including the rich culture and history, diverse types and health benefits. It's also probably no surprise that it falls in January because we can all appreciate being soothed by a hot cup of tea right after the holidays, particularly if it's cold and dark in your part of the world.
Let us know if you discover a new favourite this month!