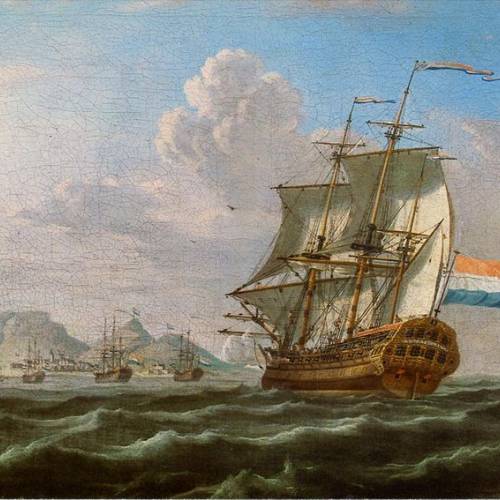 Of course, we cannot blame you if you've made the same mistake as many and assumed that Orange Pekoe is a flavor of tea. Something about it just sounds exotic and delicious, doesn't it? But we're here to tell you that that's actually not the case: Orange Pekoe is in fact a grade of tea, a way to tell how good one tea is from the other based on the leaves themselves.
To the uninitiated, tea leaf grading might seem like an extraordinarily confusing process. There are dozens of different grades, such whole leaf grades, in which unbroken leaves are categorized based on their size; broken leaf grades, in which broken pieces are assessed by their quality; fannings grades, in which even smaller pieces are assessed; and dust grades, which is just as it sounds. In such a complicated system, you might be wondering where Orange Pekoe ranks.
Answer: right at the top! Orange Pekoe actually refers to a group of teas generally hailing from Sri Lanka, India and countries other than China (this system is not generally used there). There are many levels of Orange Pekoe, starting with the whole leaf classifications which range from most delicate to most mundane. As with all other teas, the unopened bud covered with its fine white down constitutes the loveliest and most delicate ingredient source for tea. In fact, it is this white down which gave Orange Pekoe its name. A name which still bears the hallmark of the enterprising Dutch four centuries ago.
Because tea is so often singled out as a British pastime, and because the British get credit for popularizing so many teas across the Western world – not to mention the Westernized afternoon ritual itself – the Dutch are often forgotten. But it was the Dutch who formed the first East India Company, though they are often lost in the swamp of imitators that followed: the French, Danes, Spanish, Portuguese and, of course, British.
The white down covered buds caught the attention of these Dutch traders as a lovely and superior product that they desired to bring home. Somewhere along the way they corrupted the Chinese name Bai Hao (meaning white tip) to Pekoe, and presented it as such to their royal superiors. Because the royalty was known as the House of Orange, the highest tea thenceforward became known as Orange Pekoe, giving it not only an unforgettable name but an insatiable desire in the minds of the people to attain what their royal betters prized.
The first Orange Pekoe representative to make its way to Holland was a green tea brought from Japan in 1610, but afterward people loved the tea enough to warrant bringing whole shiploads of this fine grade from China and Japan to meet the rising demand for tea across Holland and the rest of the continent. Characteristically, the French even called it "the impertinent novelty of the century."
Next time you're in the mood for an impertinent novelty, then, boil up a pot of water and throw in one of our teabags representing the wonderful history and flavor of quality Orange Pekoe. Our English Breakfast tea is form Sri Lanka and the closest in flavour to what you would all an Orange Pekoe, however our Assam TGFOP, Darjeeling Black, and Ancient Forest Black are higher Orange Pekoe Grades.