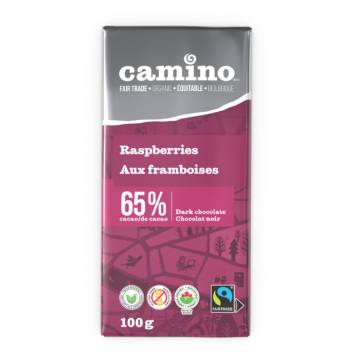 The perfect combination of mouth-watering dark chocolate and naturally sweet, tangy raspberry morsels.
Our most delicious, rich, chocolate-flavored chai.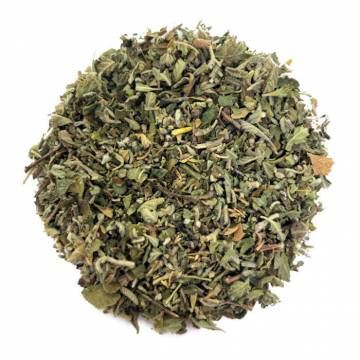 Wildcrafted damiana leaves from Mexico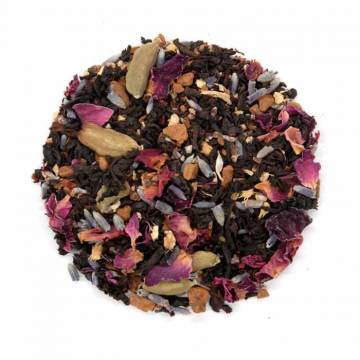 A tempest in a teapot, an elixir of love to fuel dangerous passions...
A beautiful, well-balanced blend, based on green tea, brings together jasmine, oranges, and roses in a uniquely aromatic way.
A rich chocolatey red rooibos infusion.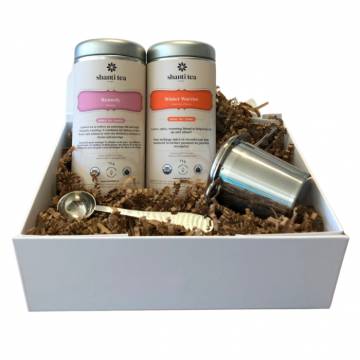 Two luxury loose leaf teas with tea accessories displayed in a gift box - a prefect gift for someone who enjoys tea!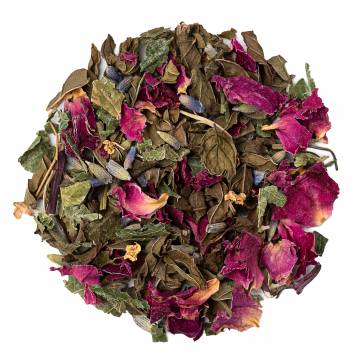 A luscious blend, subtly minty with just a hint of rose and lavender like a whisper from afar.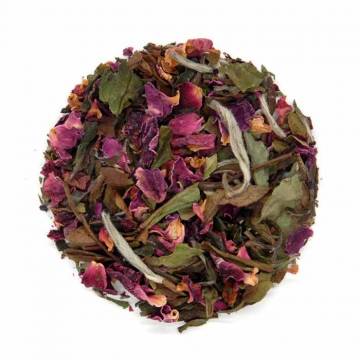 Harmonious combination of a delicate white tea and beautifully fragrant rose petals